Find 'Support & Help' in the App Menu
Once on your home screen, select the menu button in the upper left hand corner. If you have not finished registration select the '?' icon in the top left hand corner.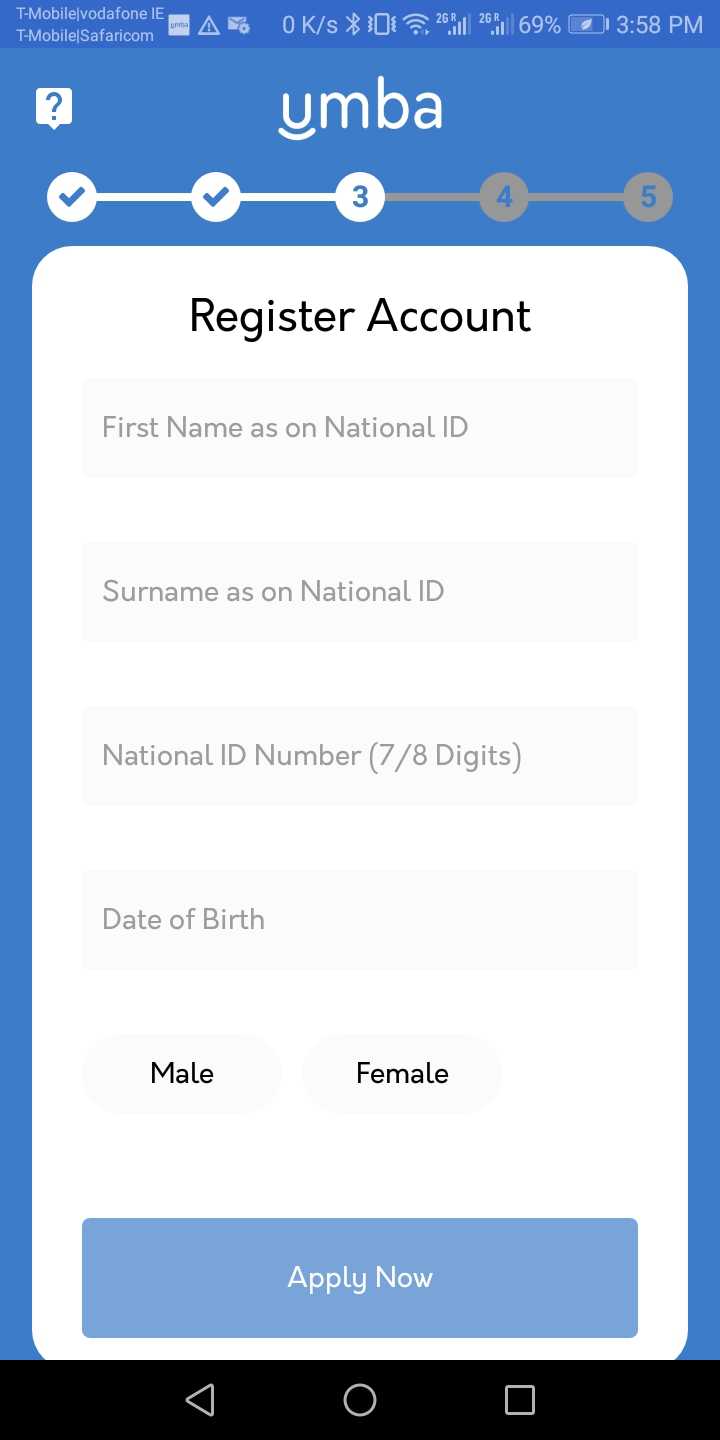 From this menu, select 'Support & Help'.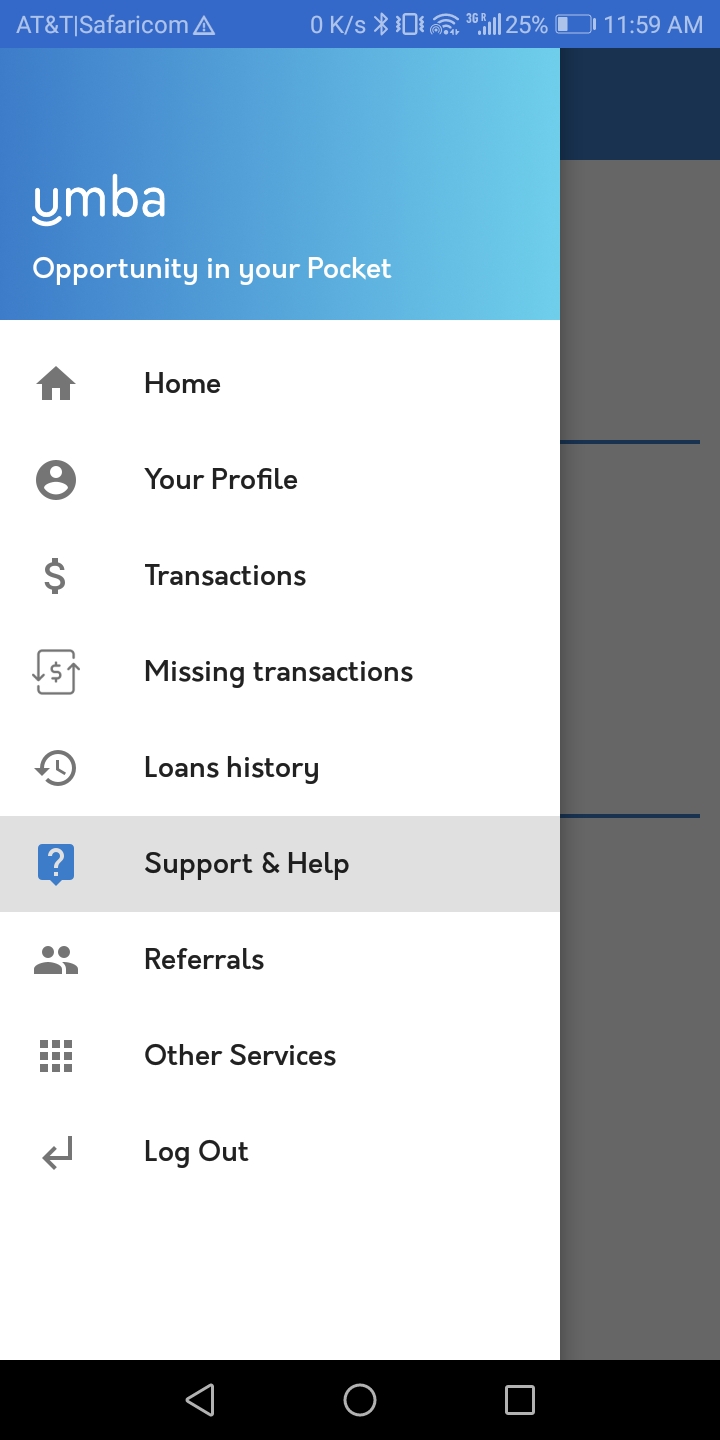 Select 'Contact Support'
If you'd like to talk to our staff quickly and easily in the Umba App, select 'Support' at the top of the menu.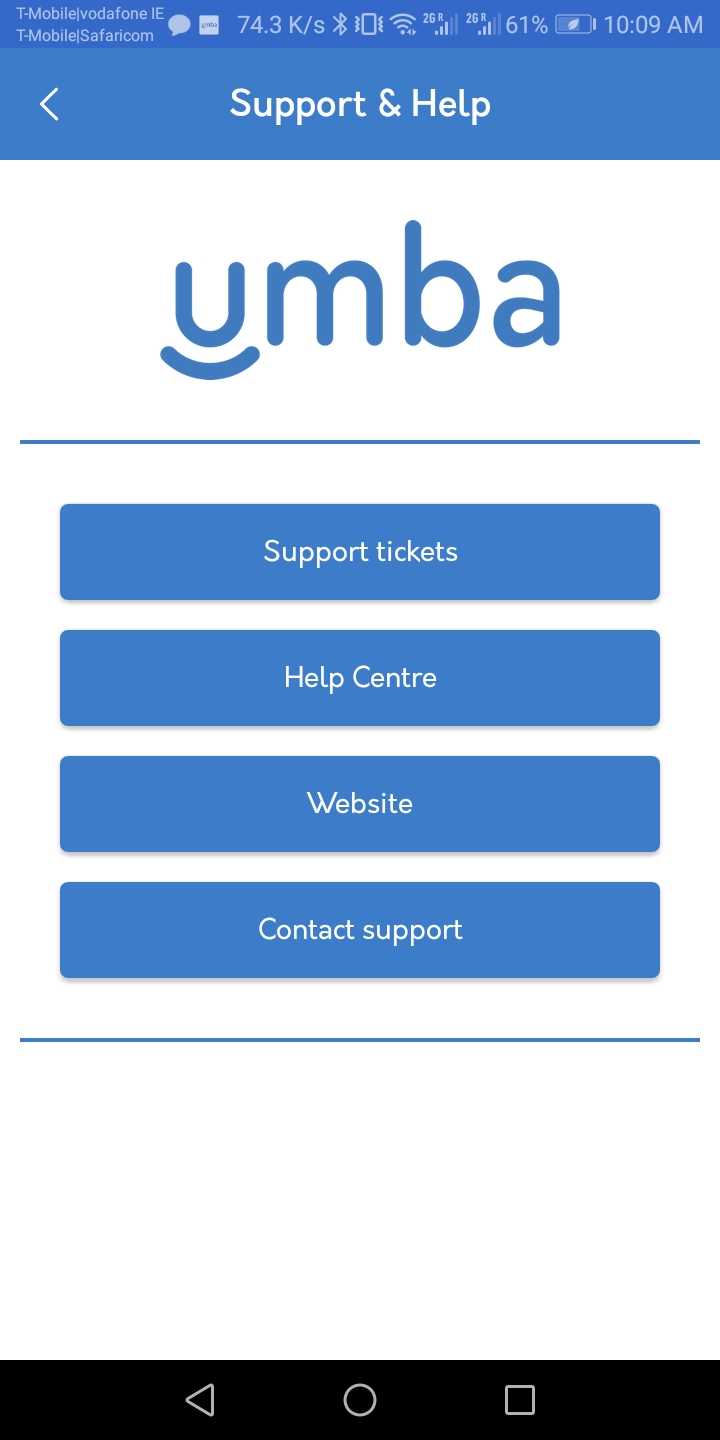 Tell us how we can assist you
Write a message explaining the issue you are having and how we can best assist you. Someone from our team will contact you shortly.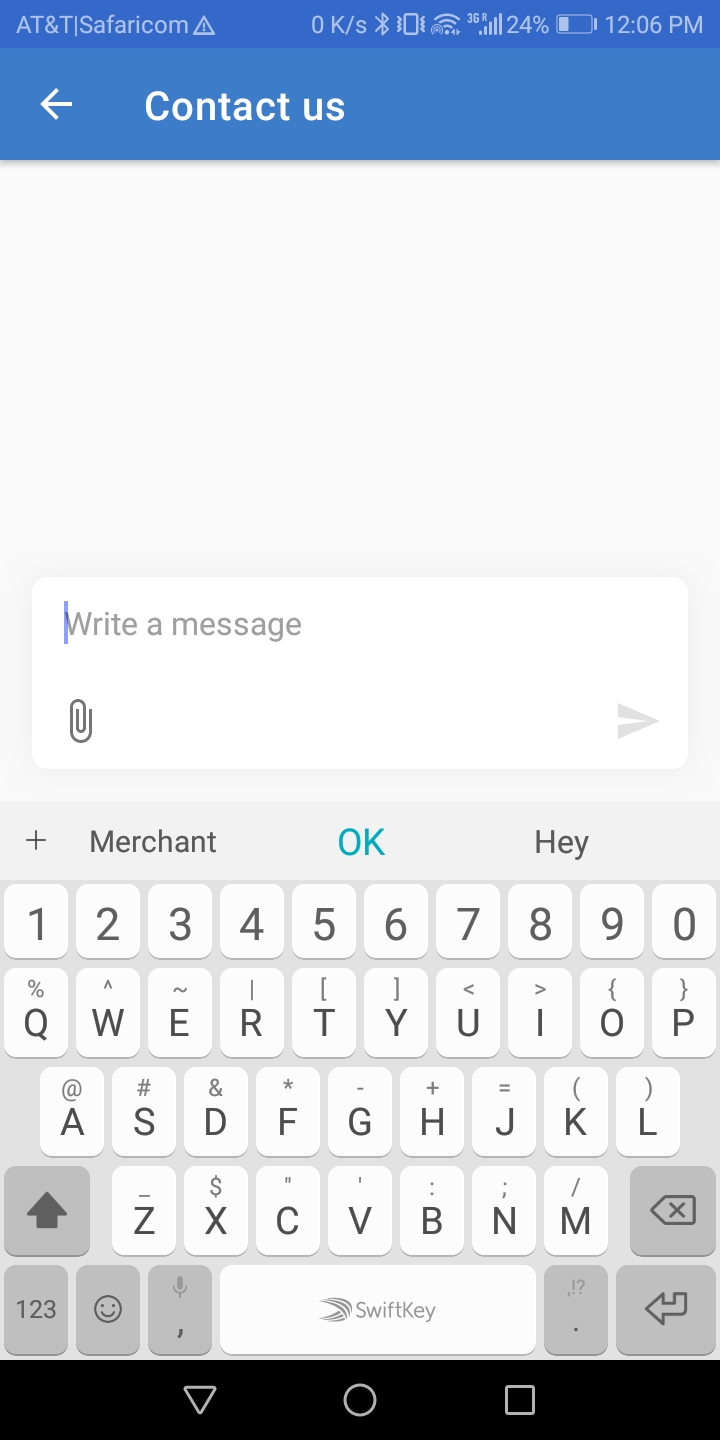 Select 'Support Tickets' to view your submitted tickets
After you've made the initial request, select 'Support Tickets' to view responses to your ticket from our team.