Opening an Umba account is free, and easy.
Download Umba on Google Play (for Android), coming soon on the App Store and follow the prompts on your phone. It will take a few minutes at most.
If you're wondering what you need to open an Umba account, find the steps outlined below:
1. Download the app
2. Click "Register Account" as a new user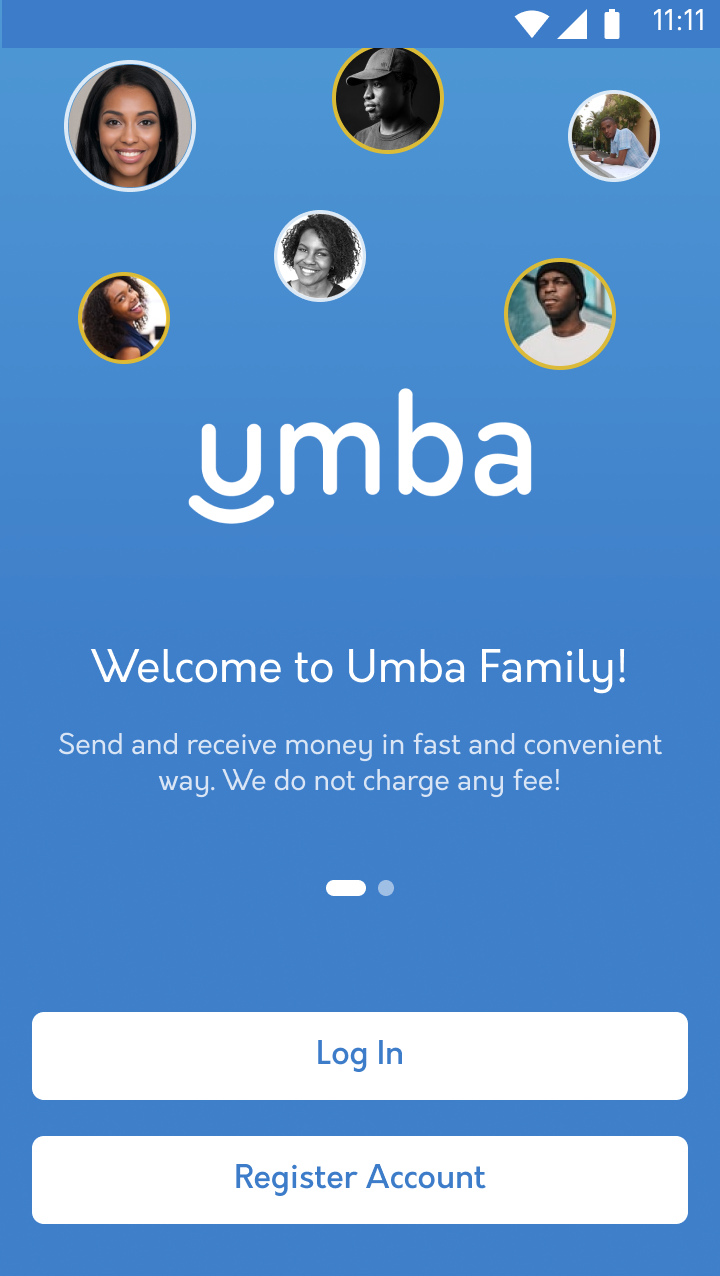 3. Fill in your phone number
4. Fill in your email address
5. Type in your first and last name (as shown on your BVN)
6. Select your Date Of Birth
7. Input your BVN
8. Choose your sex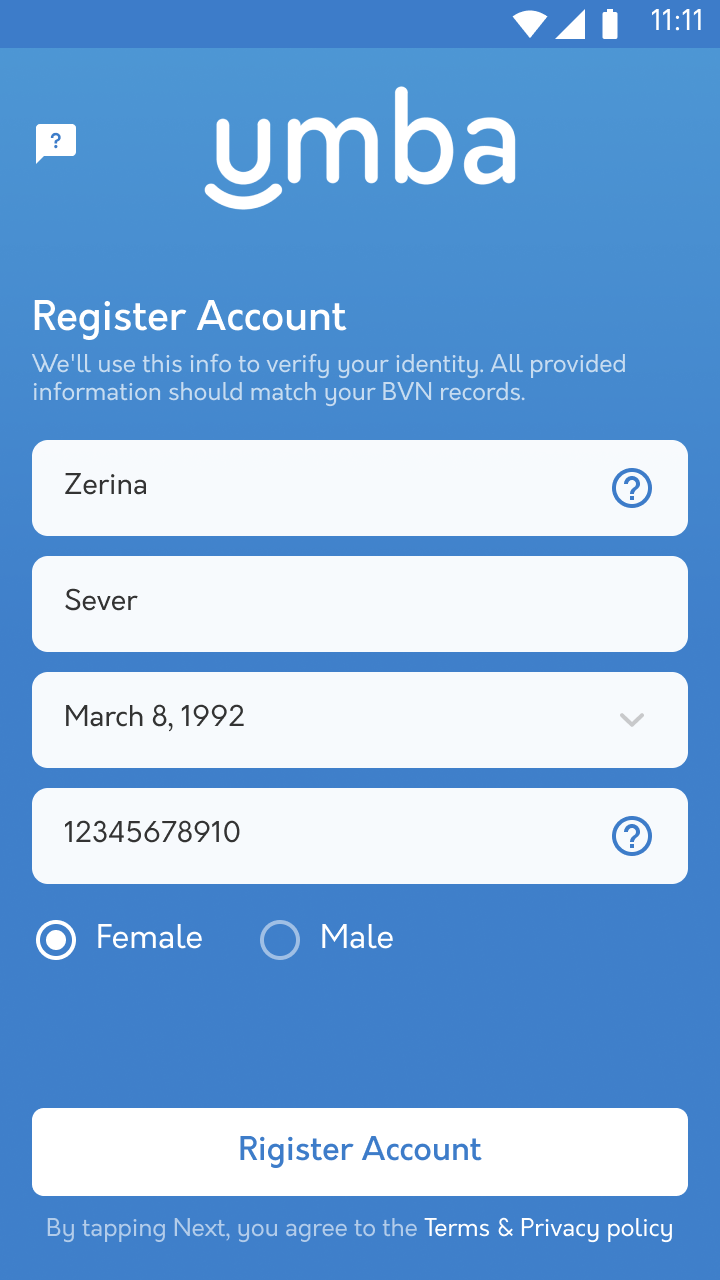 9. Click Register!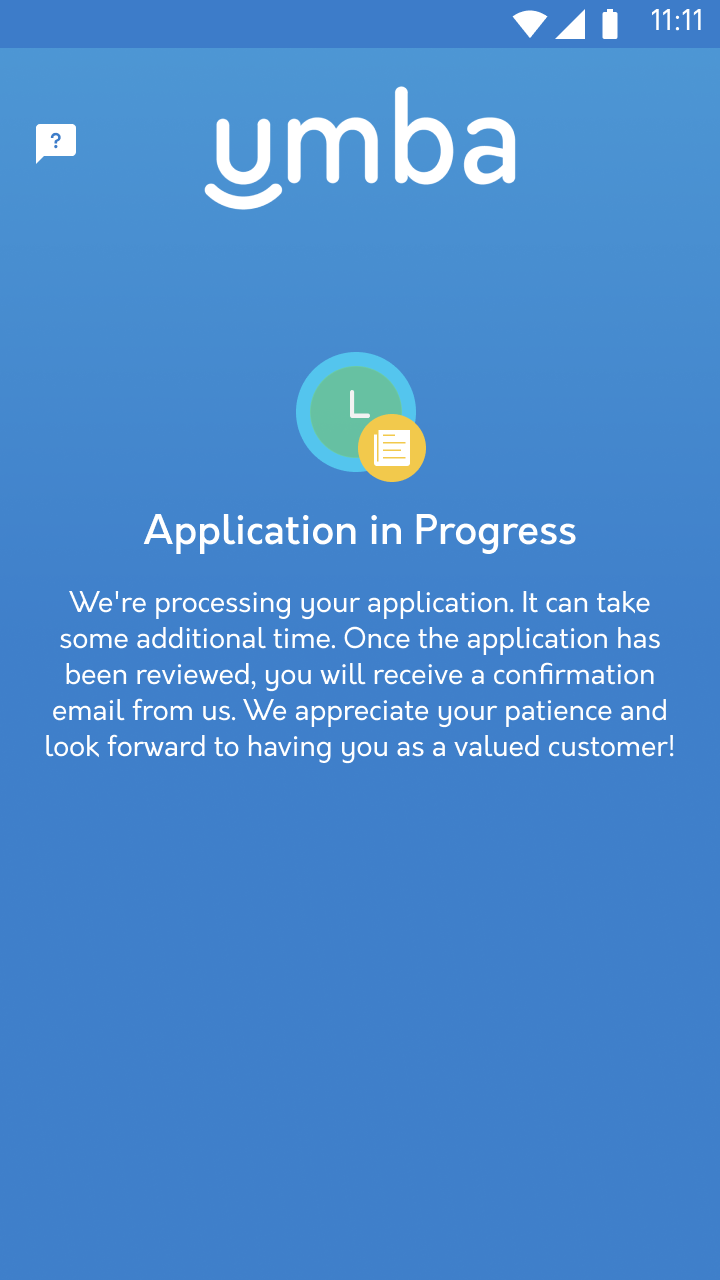 You have successfully registered for an Umba account.
Now we will review the details you provided, and take some time to verify your details. Once your application is successful your Umba account is up and running.