If you have linked a bank card to your Umba account, withdrawing is easy. If you haven't linked a card yet, you can learn how to do it here.
1. Log into your account
2. On your dashboard click "Withdraw"
3. Type in the amount you would like to withdraw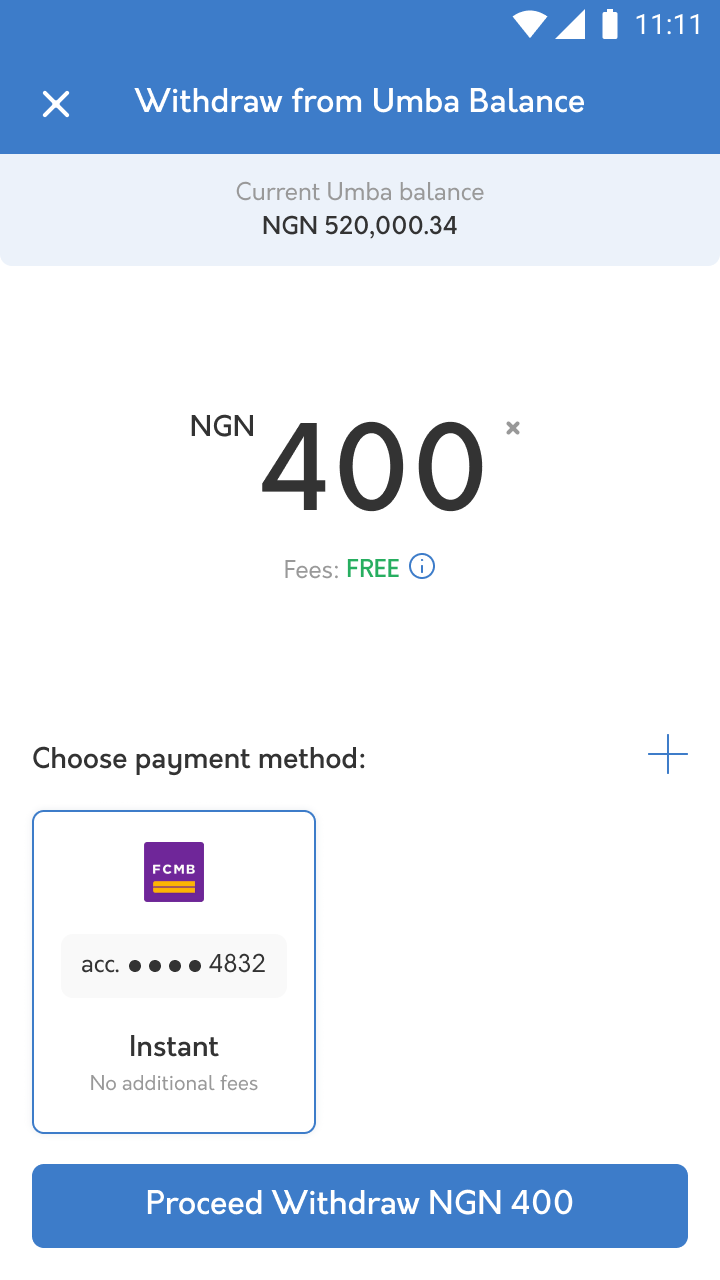 4. Choose the account you want the money withdrawn to
5. We will ask you to confirm transaction details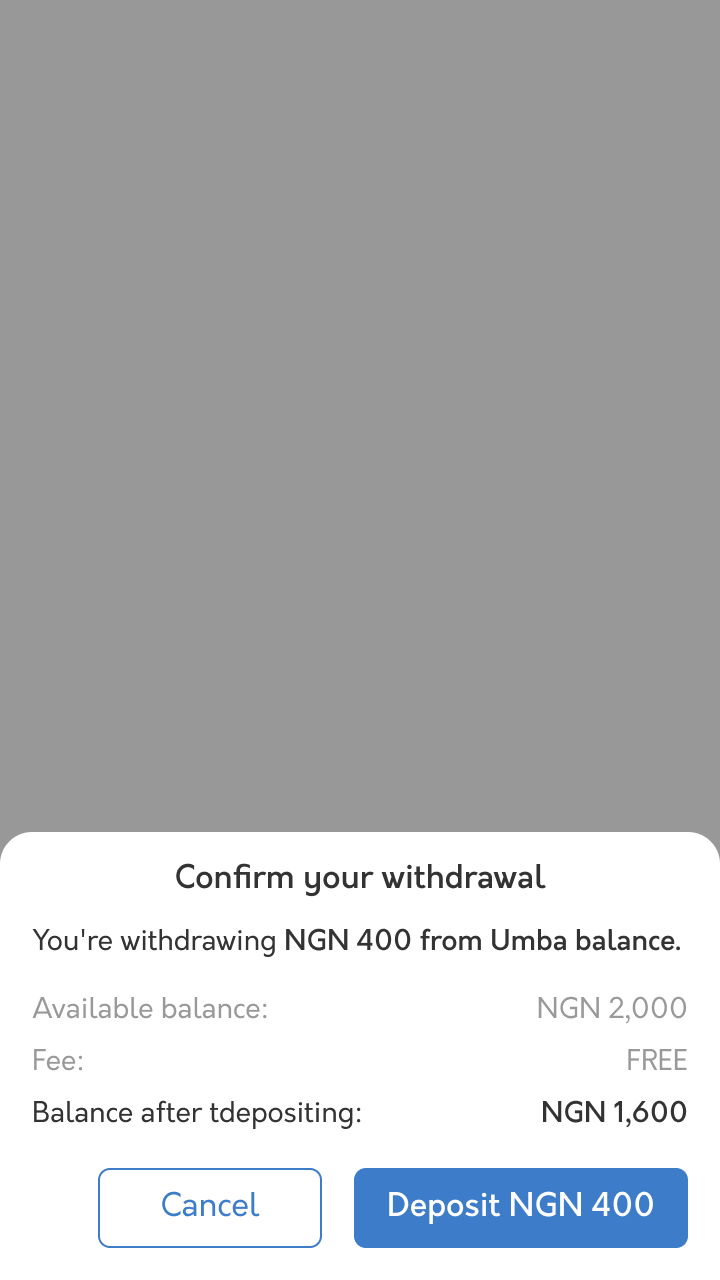 6. Once everything checks out, click confirm, and your money is on its way to you!