We ask all our users to validate their email address. We use email as the primary contact point, it is therefore important that you validate your email address so that we can be sure that you are getting all communication from Umba.
We will then send you an email with a code like the below screenshot.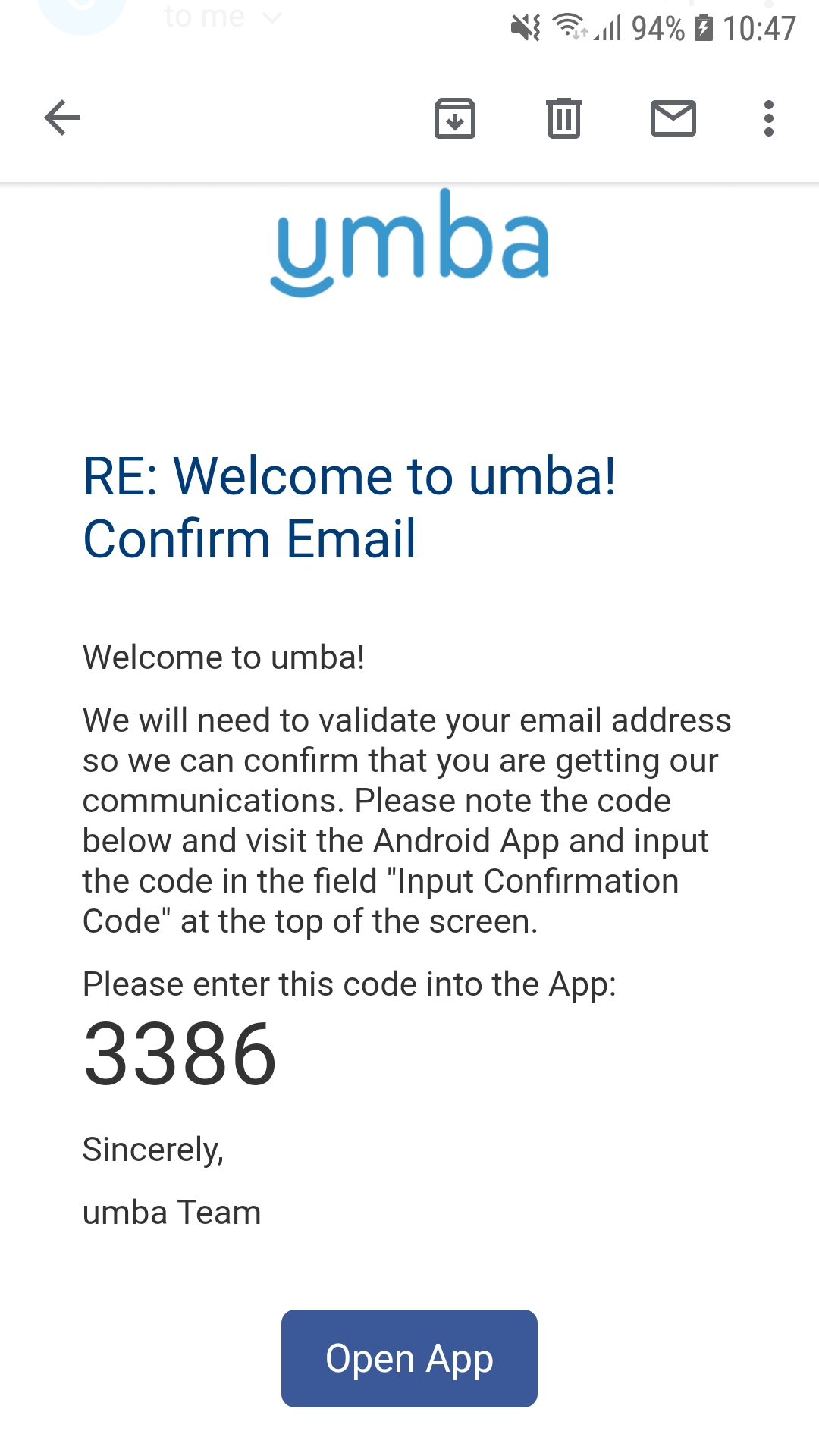 You will take that code you receive and put it into the screen below when prompted. You will also have the opportunity to change your email address in the same screen and resend the email. You can do so by inputting your new email in the screen below and clicking change email.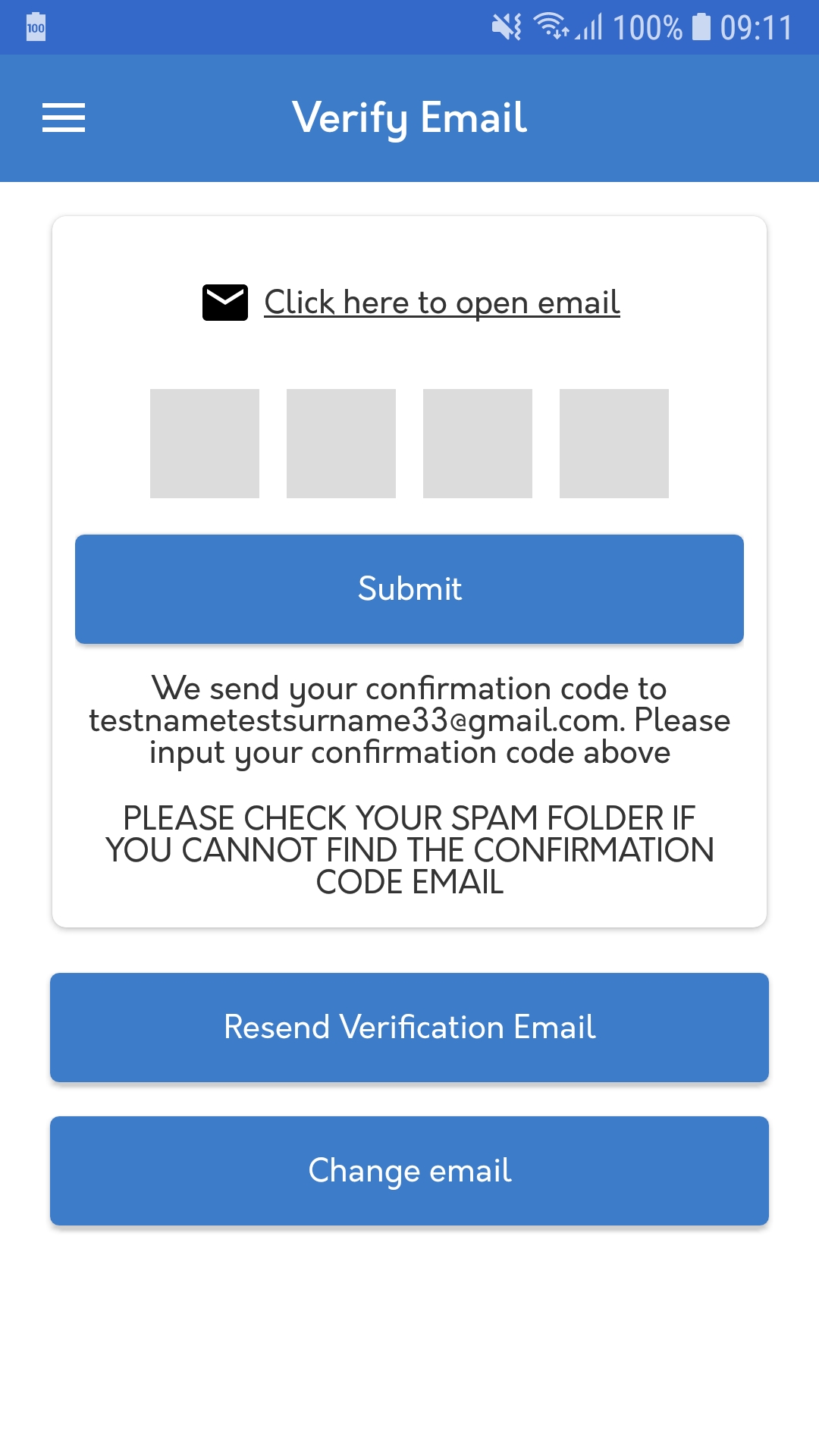 When you have complete the steps correctly you will be required to validate your phone number if you have not done so already.